VacuStar vacuum cryo infrared Treadmill
Are you sick of exercising hard and only losing 200-400 calories in 30 minutes?

Would you like to lose 800-1,500 Calories in 30 minutes?!
---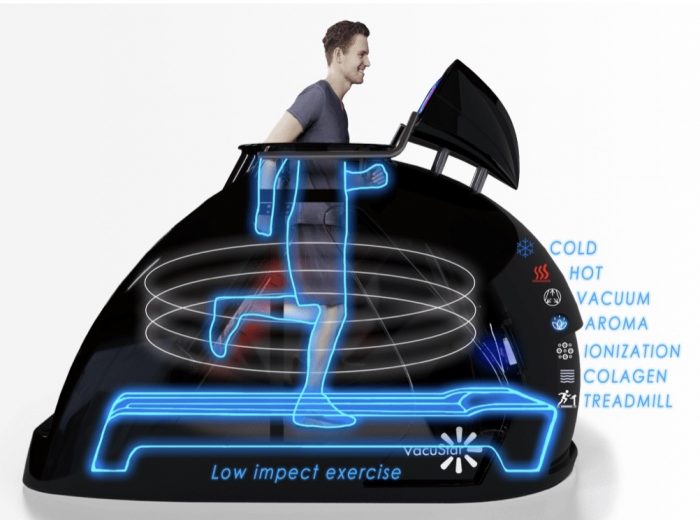 EXTREME CALORIE BURNING
BODY SLIMMING
WEIGHT LOSS
BODY FAT REDUCTION
CELLULITE REDUCTION
BODY SHAPING
MUSCLE RECOVERY
IMPROVES BLOOD FLOW
SKIN CARE & COLLAGEN PRODUCTION
FIRMS SKIN
BOOSTS IMMUNE SYSTEM
REDUCES INFLAMMATION
IMPROVES CIRCULATION IN LYMPHATIC SYSTEM
What is it?
VacuStar treadmill is focused on cardio exercise in a capsule with negative vacuum resistance combined with extremely hot and cold therapies. VacuStar opposite zero-gravity treadmill improves blood and lymphatic circulation during exercise. You'll get incredible results for weight loss and cellulite reduction as well as muscle recovery. It provides fat tissue elimination in problematic body areas. The average of fat tissue reduction on VacuStar vacuum cryo infrared treadmill is 3x higher than during hard physical exercise. After each session, your body will continue burning fat tissue for a few hours after. Hot therapy with infrared lights heats the treadmill capsule to make deep detoxification, it deeply warms the skin improving blood circulation in fat tissue which brings more oxygen to transfer fat cells to energy.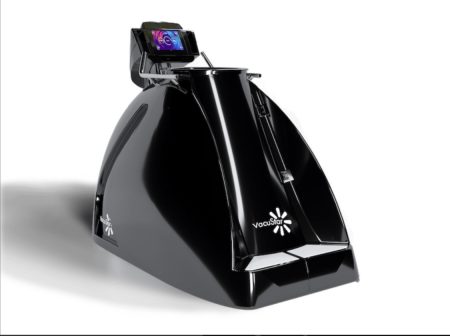 How does it work?
Powerful vacuum motor pumps out all air from the chamber, making the atmospheric pressure low therefore creating negative resistance. Temperature increases up to +55C on infrared hot therapy or reduced up to -20C on Cryonick cryotherapy. Due to the negative vacuum resistance your blood circulation is increased. Such therapy action helps to concentrate fat burning to take place, reduces cellulite, and tightens skin. The Cryonick cold temperature helps to freeze pain signals from injuries and immediately reduces inflammation, improves weight loss and figure slimming mainly around buttocks, hips, legs, abdomen and sides. Combination of extremely hot and cold therapies brings fast recovery and improves immune response.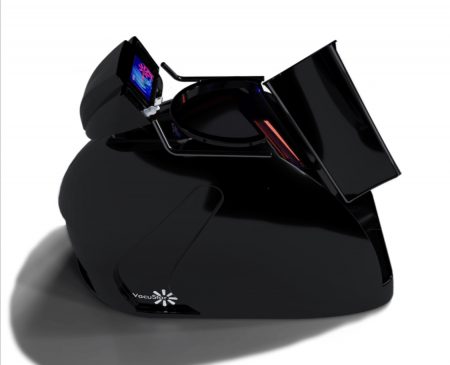 What are the benefits?
Increases metabolic process and removes bad toxins from the body. Helps you lose weight 3x faster than with regular exercise. It provides skin care benefits with collagen lamps, aroma therapy, and ozone therapy to reach smoother and more toned skin, skin rejuvenation and anti-aging effects. Provides easier and faster weight loss and skin tightening, effective for cellulite reduction and body shaping. VacuStar helps to spend increased amounts of calories which can range from 800 to 1,300 Calories in just 30 minutes!
Prices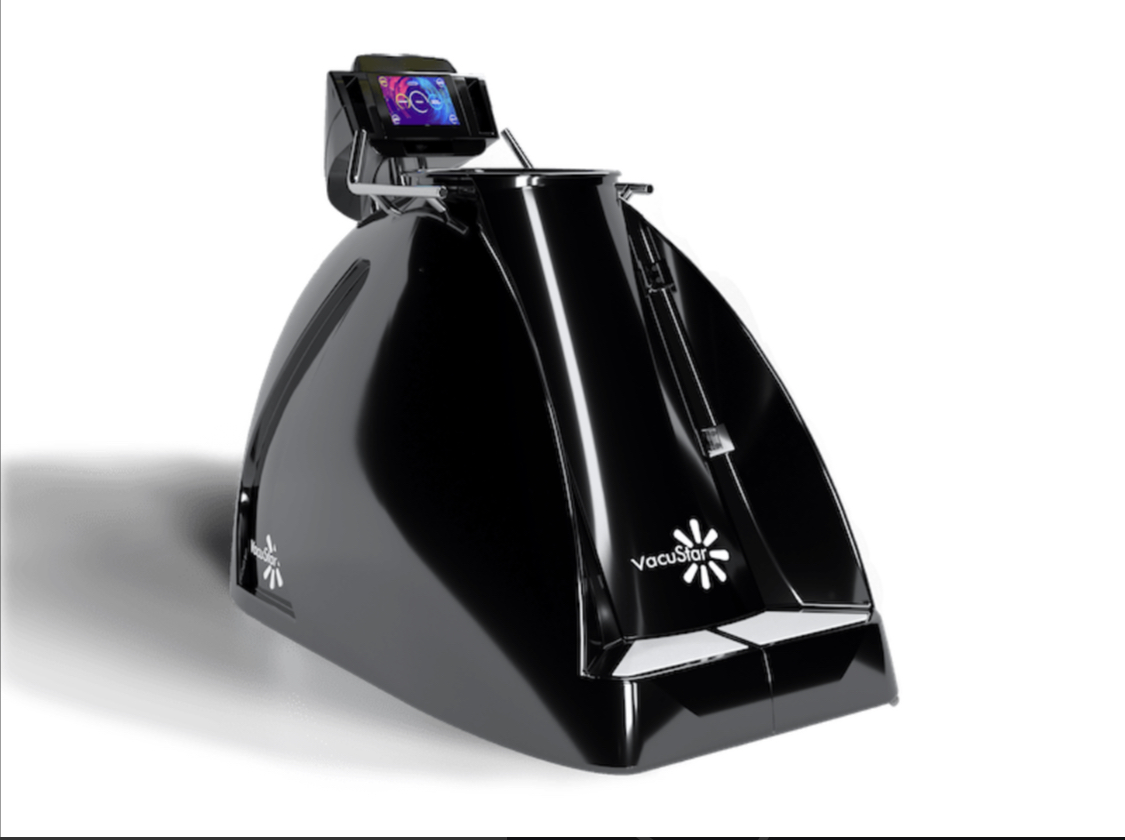 One 30 minute session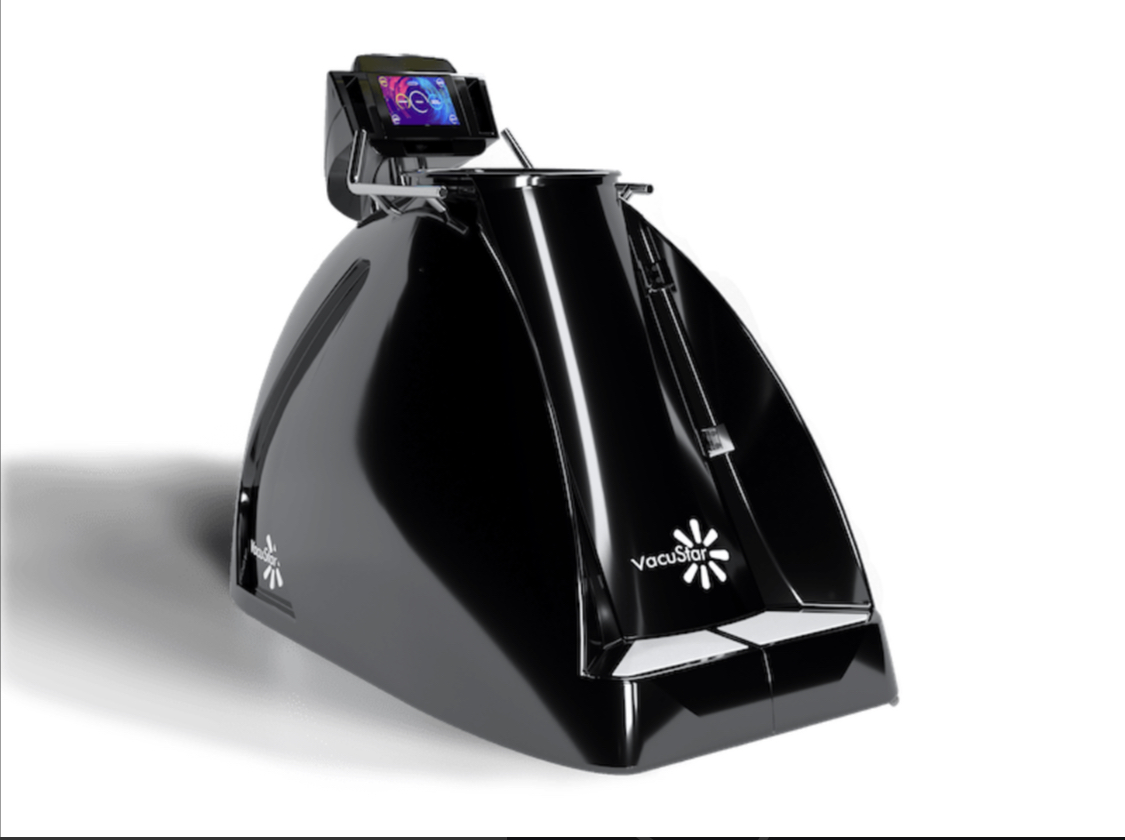 Five 30 minute sessions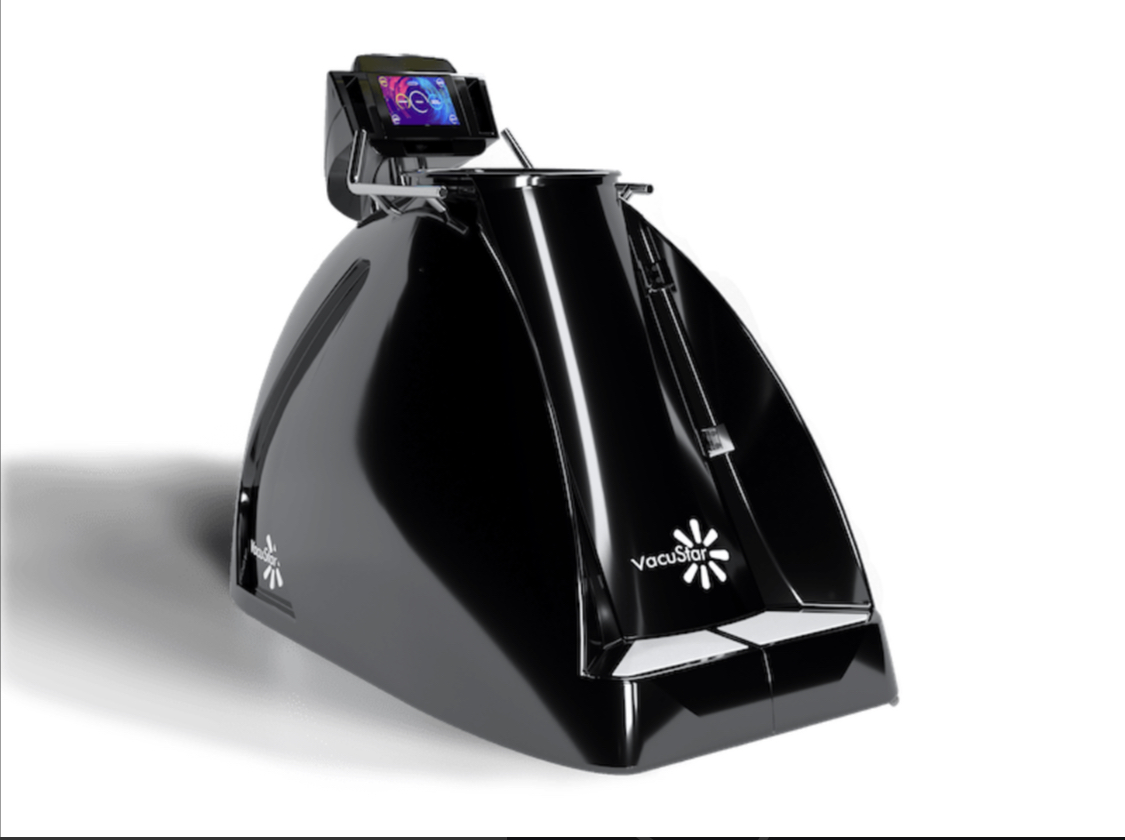 Ten 30 minute sessions
**all prices +tax