Our Salon
Our salon is the largest in the city, with over 2200 square feet of professional and relaxing space which is designed and dedicated to providing our clientele with the best possible tanning experience. We have 12 tanning beds including both standard and high output UV beds, stand-up booths and a high performance automatic Mystic Tan Spray Tan booth. We also have the VacuStar Fitness Machine where you're guaranteed to loose between 800-1,800 calories in 30 minutes!
All our equipment is kept sanitized and in immaculate condition at all times.
Our Salon also offers beauty services in our Spa room including laser hair removal, body contouring, HydraFacials, Micro-needling, eyelash lift & tint, brow lamination & tint, teeth whitening, makeup services, and cosmetic injections that include Fillers & Botox.

Owner operated with a fully qualified and certified staff that will do everything they can to make your time with us relaxing. All our staff are SMART TAN certified. Our top priorities includes maintaining a clean and friendly atmosphere along with helping you achieve the best tan results!

Our goal is to help you look & feel your best!
PROVIDING STATE OF THE ART TANNING SERVICES, SKILLED AND CARING ADVICE, AND THE BEST IN CUSTOMER SERVICE!
From the moment you walk into our salon you will be greeted by our friendly and professional tanning consultants who will help you determine your skin type and explain all about the tanning process. There are many great benefits of indoor tanning and ultimately we are here to help you choose a package to suit your exact requirements.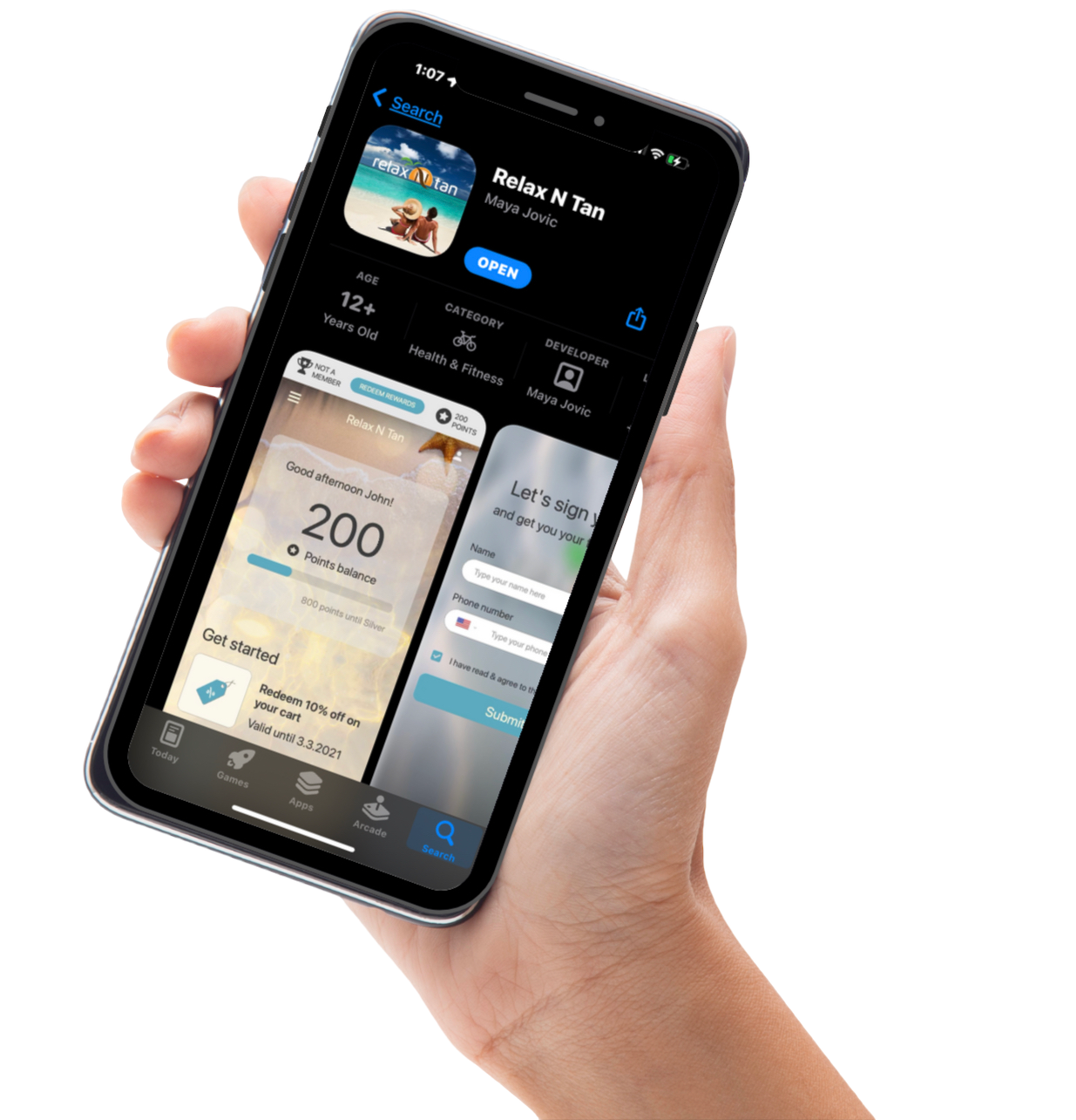 Download our Relax N Tan App
o Collect points for every dollar spent
o Redeem points for Products & Services
o Book your appointments
o Shop our Products on the App
o Contact us through the App
o Plus more…
Our Awards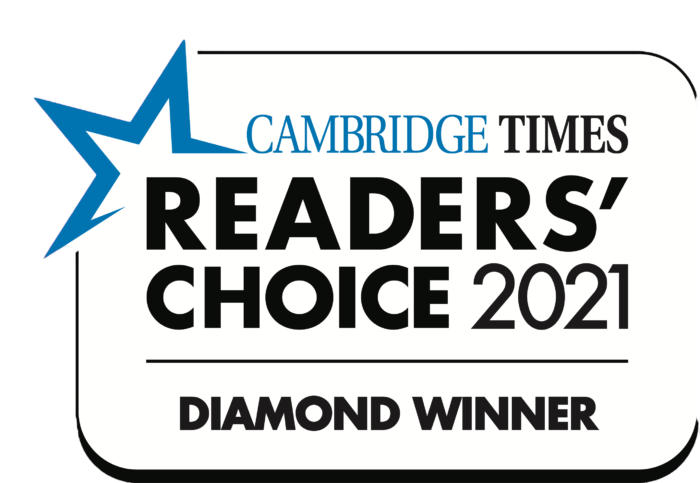 Relax N Tan has won Best Tuning Studio 3 years in a row winning the Diamond Title.
Relax N Tan has won the Gold Title 2 years in a row for Best Facials and Laser Hair removal.
Relax N Tan has also won the Quality Business Award
Our Staff
Maya Jovic
Salon Owner
Aesthetician, Tanning Consultant, Sales Associate, Mystic Spray Tan Technician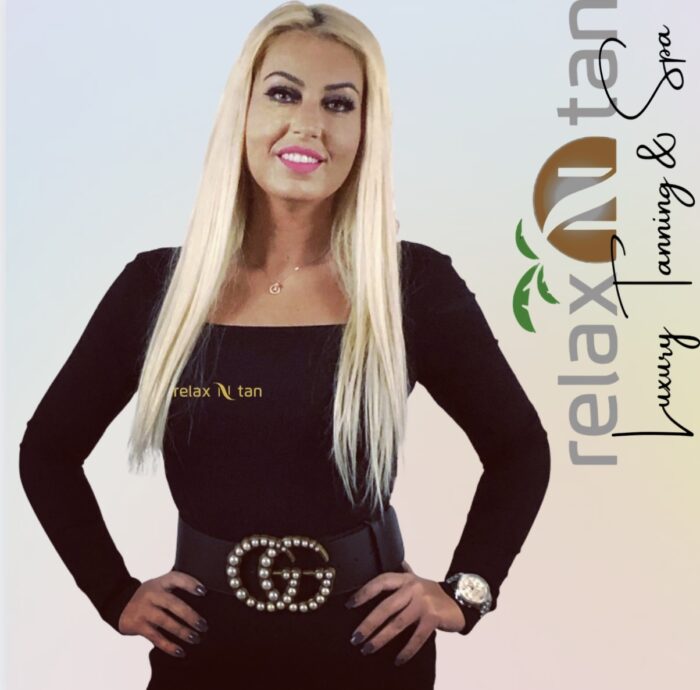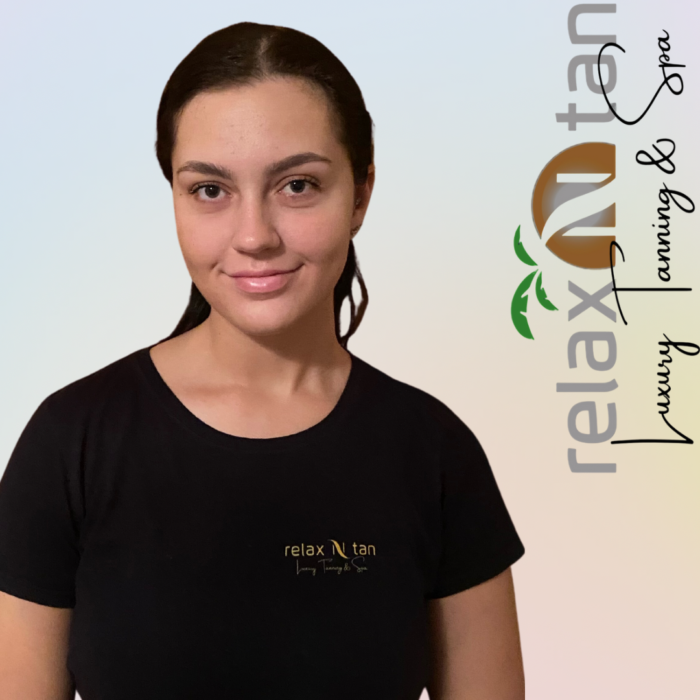 Adriana
Makeup Artist, Tanning Consultant, Sales Associate, Mystic Spray Tan Technician
Cheyanne
Tanning Consultant, Sales Associate, Mystic Spray Tan Technician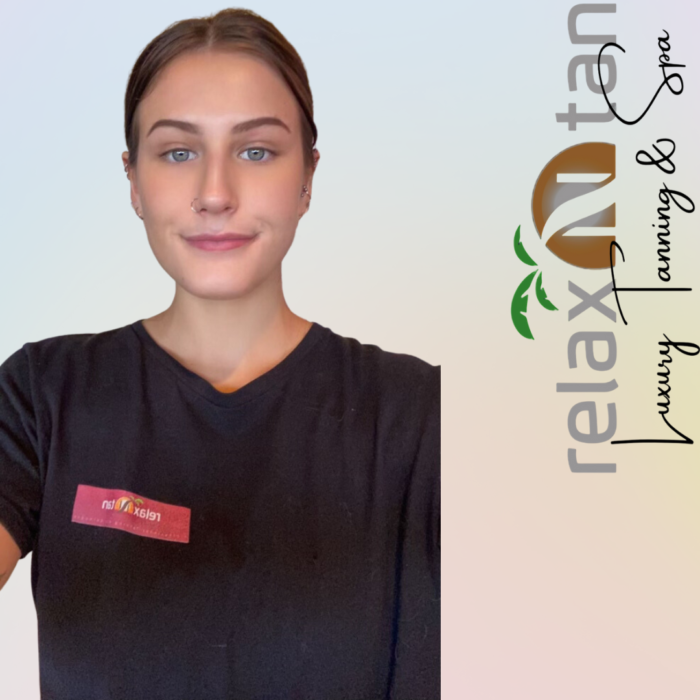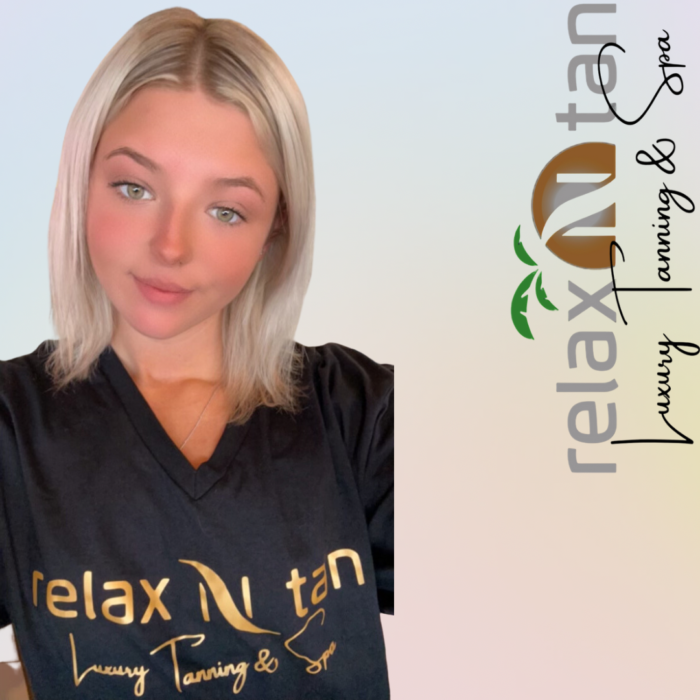 Bella
Tanning Consultant, Sales Associate, Mystic Spray Tan Technician
Christine Shi
Cosmetic injection Nurse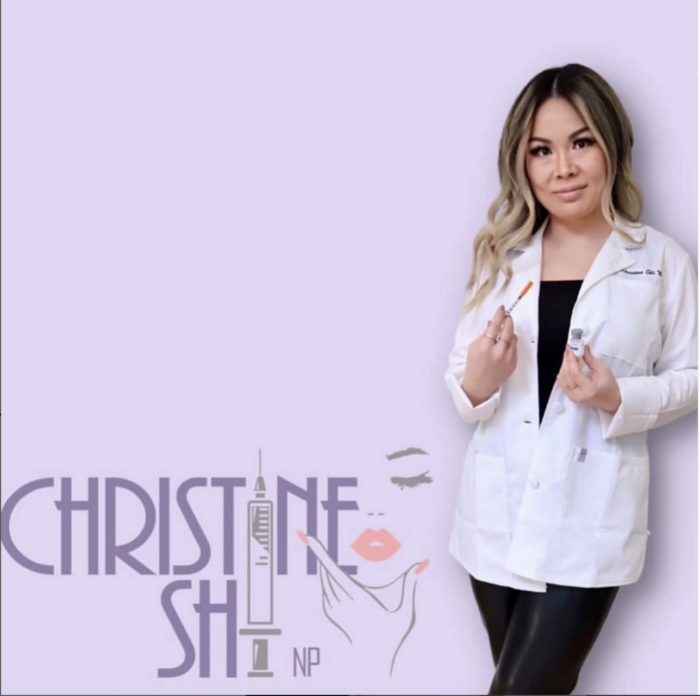 ---
Call us now! (519)622-0893
Monday-Friday 9am-8m | Saturday 10am-6pm | Sunday 12pm-5pm