Body Contouring
Our Body Contouring uses ultrasonic radio waves that break apart fat Cells. Once these fat cells are broken up, they are absorbed by you Lymphatic system & eliminates your body's waste. It enhances body tone & contouring, tightens collagen to eliminate cellulite, and improves blood & Lymphatic circulation. Eliminate stubborn fat & reshape areas of the body!
Our effective body contouring treatment machine liquefies fat cells and permanently removes them. The emulsified fat will then naturally drain through the body's own filtration system.
The Radiofrequency energy is an effective technology for smoothing and tightening the skin. It helps smooth out stretch marks, cellulite, wrinkles, scars and loose skin. It works by using heat to produce more Collagen, healing the skin from the inside out.
Body Contouring can permanently remove fat from:
Under the chin (reducing or eliminating double chin)
The upper torso
The lower torso
The flanks (or love handles)
The inner thighs
The outer thighs
TRANSFORM YOUR BODY WITH A PAIN-FREE & NON-INVASIVE BODY CONTOURING PROCEDURE!
Prices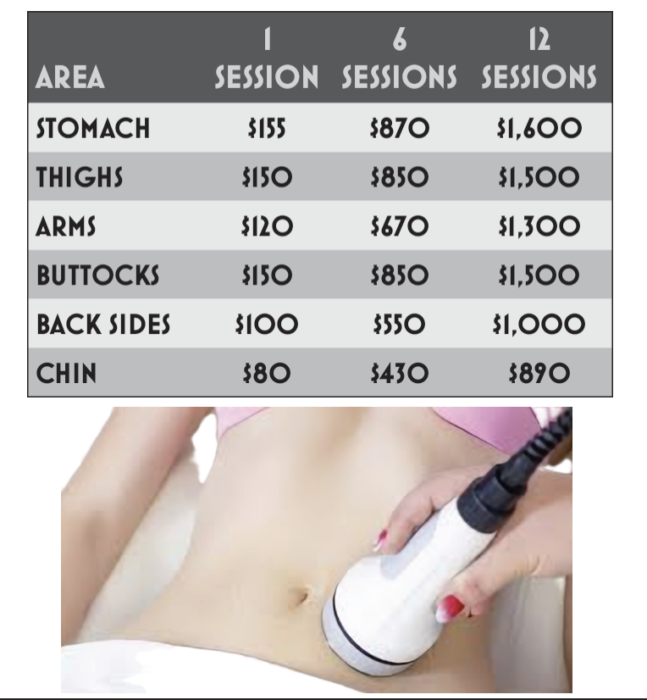 **all prices +tax