Beauty Products by Maya Jovic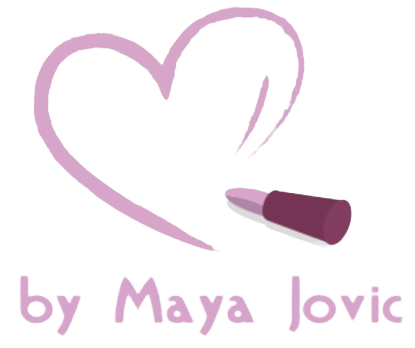 Eyelashes & Lash Glue
Our 4D Mink Lashes are available in different lengths, different designs and different colours. Our Lash Glue comes in black or white and it is latex free, waterproof & long lasting.
Lip Kits
Our Lip Kits include Matte Lipstick and Lip Pencil. They are fast drying & long lasting with ingredients not to dry out your lips. They are waterproof, food proof, and drinking proof! Vegan certified, Paraben Free, & Cruelty Free. There are 10 colours to choose from:
Beach Day, Girls Night, Arabian Nights, Beautiful Rose, Love Paris, Night out in Dubai, The Desert, When in Rome, In Belgrade, and Party in Santorini.
Lip Plumpers
Available in 6 shades our Lip Plumpers make lips plump & full, they refine lip wrinkles by activating cell viability & they lock lip moisture! Ingredients include Vitamin E & Mineral Oil.
Mascara, Eye Liner & Eyebrow Liner
This Mascara is 4D Fibre & bendable for those hard to reach corners. Lash Lifting & Waterproof. Eyeliners are waterproof, long lasting & bold black colour plus very cute sparkly packaging. Eyebrow Liners are waterproof and have unique point pen tip for those line strokes, with an eyebrow brush on the other end.
Foundation
Our Foundation includes matching concealer in the lid, it is light yet full coverage, it's waterproof & long lasting. It will make your face smooth & give the airbrush look!
Skincare by Maya Jovic
Foam Face Cleanser & Face Moisturizer
Turmeric contains anti-inflammatory enzymes that can combat cell production & brighten your skin! Turmeric blocks the enzyme elastase, which attacks your skin's ability to produce elastin which is a substance that gives your skin structure. Without elastase, your body can't produce the proteins it needs to keep your skin flexible, leading to wrinkles!
24K Gold Serum
Our 24K Gold Face Serum is a gold fluid that's anti-wrinkle & moisturizing. The serum brightens your skin and the gold particles lighten up your complexion. It also helps treat sun damaged skin, it prevents premature aging, and stimulates the skin cells!
Eye Cream
This under eye cream minimizes the look of puffiness, hydrates skin, helps reduce the appearance of dark circles and lessens the appearance of fine lines & wrinkles! Plus easy application with the attached roller.